Find out how to make a business card that will leave a lasting impression.

The business card may appear to be obsolete in this ever-evolving digital era. However, you'll be astonished to learn that these simple pieces of stationery are still in use in the professional world. You may be missing out if you don't have one to pass out to potential clients or partners.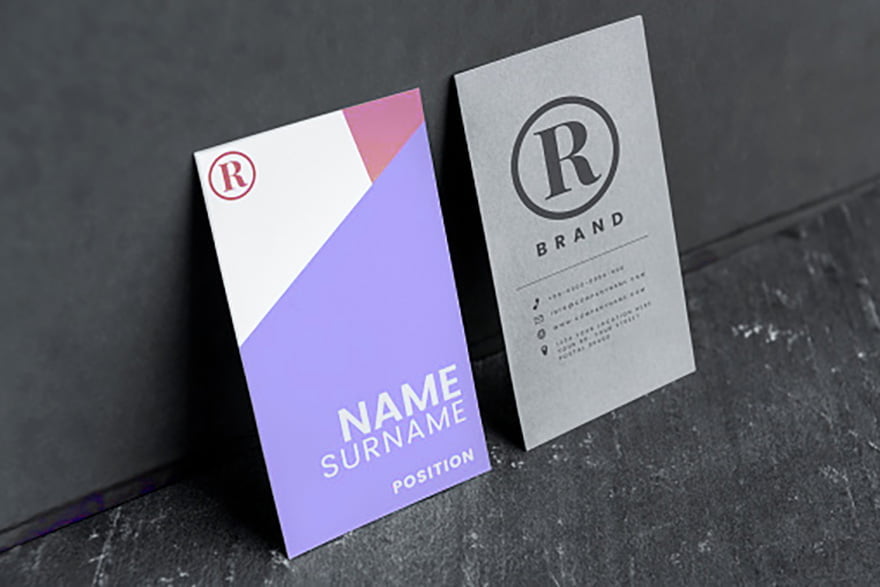 However, not all business cards are created equal. We live in a world where small business owner can design their own business cards and order them from well-known online printers for less than the cost of a meal. However, these cards are often of lower quality and use twee clip art to relate to the business being sold.
This implies that there are a lot of business cards out there that are poorly designed. This is both a difficulty and an opportunity: in order to stand out, you must build a design that is both beautiful and functional.
You'll be well on your way if you can make it tactile and pleasurable to hold (check out these amazing letterpress business cards for inspiration). Create an excellent card, and you may put your company ahead of the competition even before the potential client sees your work. Here are ten expert tips to assist you in doing so…
01. Remember basic design principles
Although it may seem self-evident, a business card is a piece of printed material just like any other. As a result, the same principles that apply to a paper-based design apply to business cards:
Make sure that all of your key copy is at least 5mm away from the trim edge.
For the best image reproduction, work at 300dpi.
To preserve legibility, make sure your typeface is kept to a minimum size.
Unless you're working only with spot colors, design in CMYK.
Many designers find that using a grid to lay out their cards helps them obtain the proper order of information while also ensuring that their alignment is sound (if you need a reminder, take a look at our guide to grid theory).
02. Get creative within the constraints
Depending on where you are in the world, there are a few standard sizes for business cards (perhaps because wallet sizes also vary slightly from country to country). The standard business card size is 55 x 85mm, however you'll find many more sizes on the internet.
Even if you only have a small canvas, you can still be inventive with it. Begin with deciding what vital information you want to include, which will most likely be a name, phone number, and email address/social media handles, and then design your page around presenting this information in a creative way.
03. Avoid typical blunders.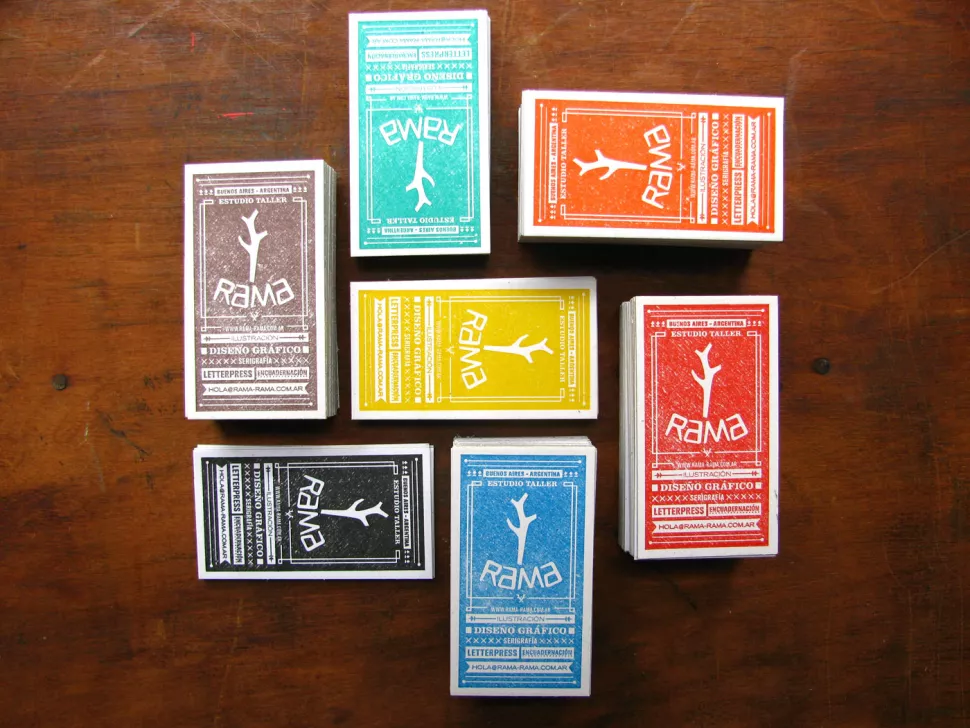 It's helpful to be aware of some typical hazards while designing business cards. The first and most obvious is to make sure you have enough bleed to meet your printer's requirements. This is usually 3mm, but it can also be 5mm, so double-check.
It's also vital to avoid placing a simple border around the entire card, as this would highlight any trim misalignment if the card isn't correctly cut.
04. Make use of unique finishes.
Using a distinctive finish on your business card is a quick method to increase its impact. Foil blocking, spot UV, and metallic inks are examples of special finishes that can add a lot of money to your print. They do, however, provide you the option of making your card more tactile, visually appealing, and memorable.
Different printers have different finishing possibilities, so ask them what they can do for you, and don't be afraid to go to a specialist if your regular printer only does four-color printing.
05. Cut into your card
Using a die-cut procedure to remove pieces from the card stock and leave a void is a terrific approach to make your card stand out. You can either use a die to alter the shape of your card (for example, by rounding the corners) or cut shapes out of the center.
Dies are costly to build the first time, but increasingly, printers are introducing laser-cut choices that make creating a die-cut effect on shorter print runs more affordable (check out our guides to the best laser cutters and best Cricut machines if you want to print your own). There are some incredibly imaginative examples on the web, such as this die-cut letterpress stationery, and you can use the procedure to create architectural characteristics in your card design when combined with creasing.
06. Try out unusual materials
The majority of business cards are made of card stock. Printing your cards in this manner is the most cost-effective solution. You can print on a variety of materials, including translucent plastics, metals, wood, and even slate if you're ready to get a bit more creative.
Keep in mind that business cards must be portable and easy to file away in a pocket or briefcase, but get creative with your stock material selection and you'll stand out from the crowd.
07. Make it useful
One of the issues with paper is that it is ubiquitous. Some people save every scrap of paper they receive, building up a paper mountain, while others are considerably more merciless, recycling everything they can. Make your business card do more than just serve as a calling card to prevent being recycled.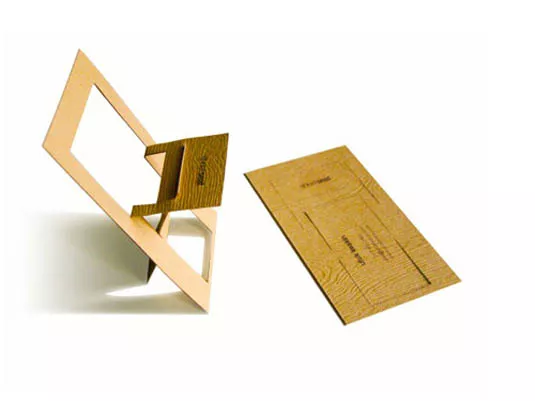 Some of the most memorable designs combine form and function, ensuring that they last longer than most business cards. Business cards that double as a hair clip holder or transform into a little couch for your phone are two examples.
08. Make your own
Why not build your own business cards if you're feeling creative? Letterpress kits may be found on eBay for a cheap price, allowing you to easily convert any card paper into your own business card. Making your own business cards is a time-consuming but really fulfilling process. It is also a wonderful way to ensure that you have the best business card possible.
09. Recycle old cards
You may recycle old business cards, postcards, or packaging to use as your business card. Recycling is good for the environment and allows you to express yourself in new and fascinating ways.
On the internet, there are some wonderful examples, such as the one above, to get your creative juices going. The method might be as simple as printing some stickers or as complicated as hand-illustrating each old card to fit the recipient.
10. Make absolutely sure your artwork is correct.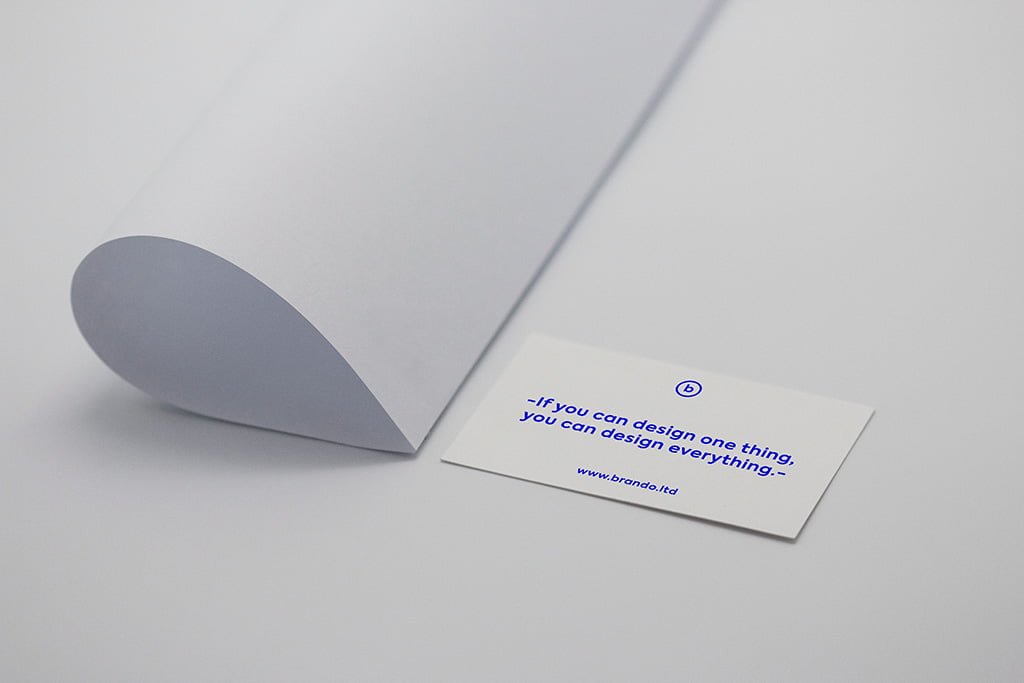 This tip applies to any print work, but it's so important for a business card design that it's worth repeating. Make sure you've double-checked everything before sending your artwork to the printer.
Nothing is more frustrating than receiving your cards and discovering a mistake in the email address or name. The saying "check twice, print once" is well known.